Login to Oxford Digital and download the textbook PDF, which is available in most Secondary oBooks.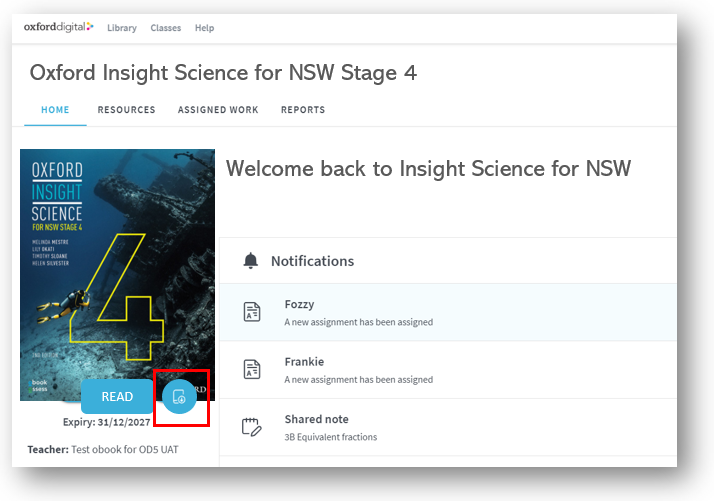 Open the PDF in either Adobe (either Reader or Acrobat).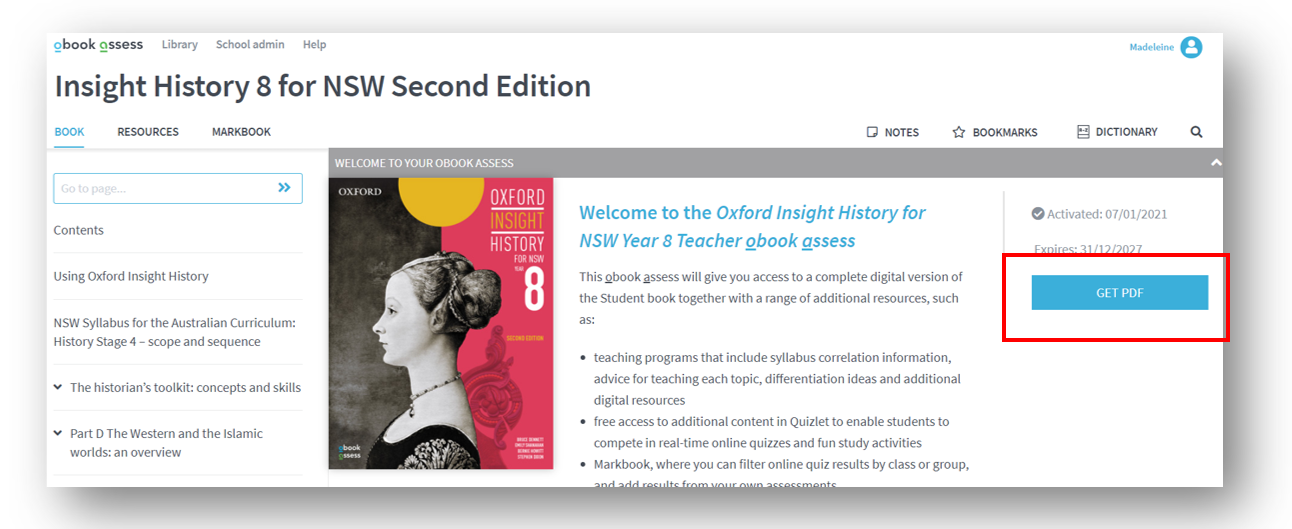 Go to the View menu, then select Read Out Loud, then select Activate Read Out Loud. The menu will close.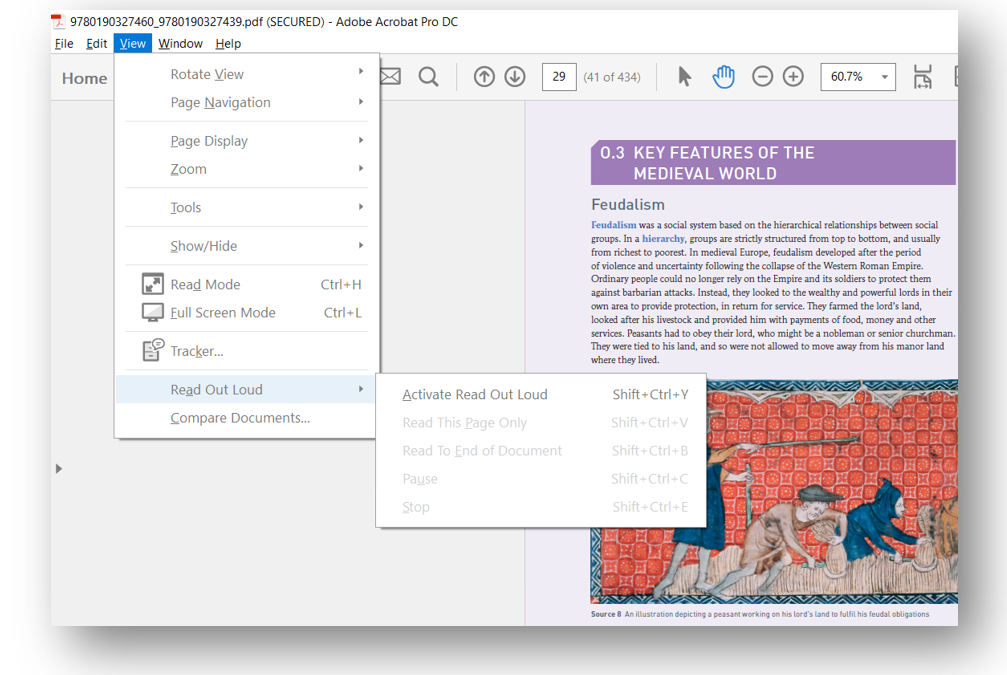 Re--open the View menu, and again select Read Out Loud. You will now see new options which you can select from. Choose to either Read This Page Only or Read To The End of Document.