1. To add your own data into the Assessment Report, you should first select the relevant group. This can be done by selecting either a whole class, a group of students or an individual student using the drop-down lists.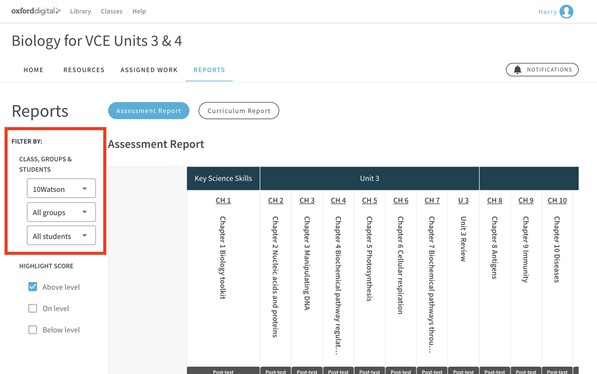 2. Then navigate to the far right of the Assessment Report columns and click the Add new assessment button.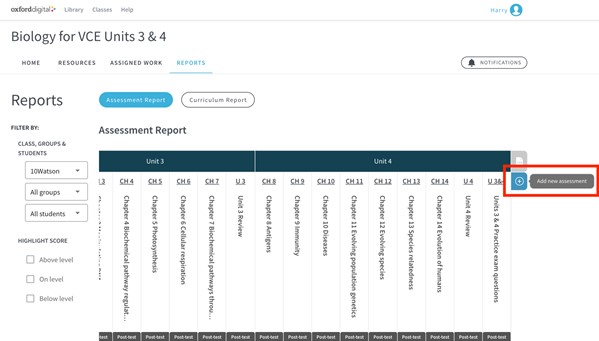 3. You will then be able to enter your own data against each student.