1. To download a PDF version of your Learning Pathway Report, navigate to the HOME tab for your obook pro. Then scroll down the homepage until you can see your Learning Pathway Report.
Then click on the MY LEARNING PATHWAY PDF button to save a copy to your computer.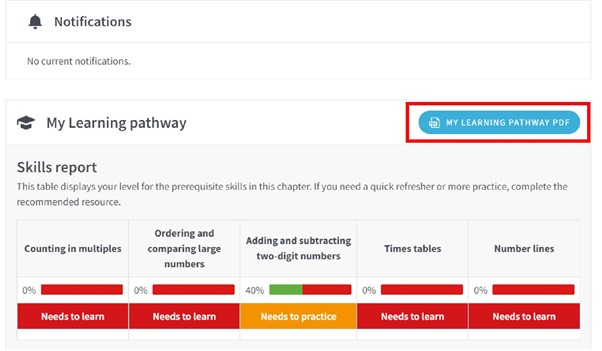 2. You can use the PDF version of the Learning Pathway Report to go to your recommended resources. Do this by clicking on the links in the PDF and logging into your Oxford Digital account.