Log in as a student
How do I view the tasks which have been assigned to me?
Assigned Resources
1. Student tasks can now be accessed via the BOOK tab.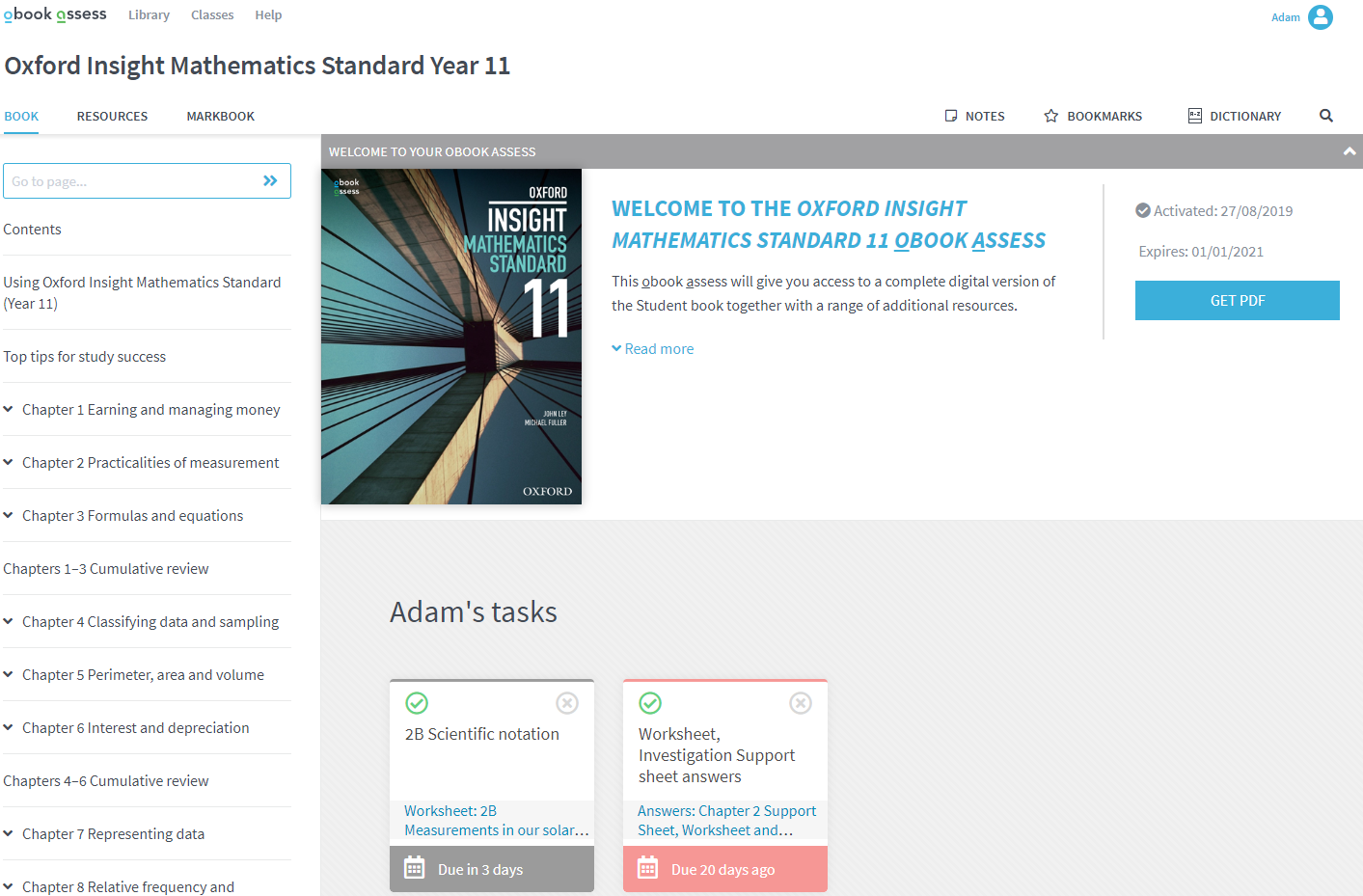 2. Students can select the tick above any assigned resource to indicate they have completed it, or select the cross to remove it from the list.
3. After a resource has been either completed, or marked as completed, it will appear under completed tasks.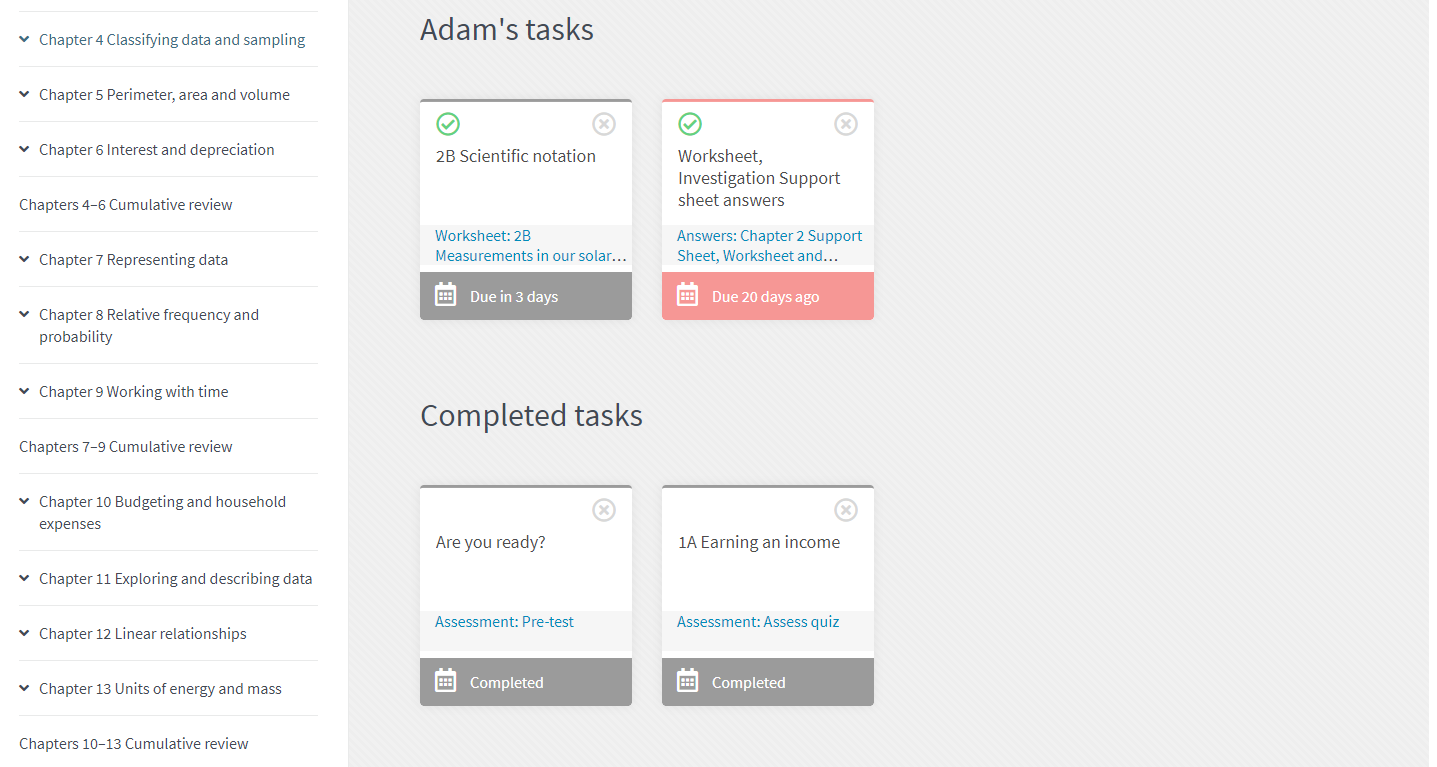 4. The RESOURCES tab now contains the contents menu on the left-hand side. This provides an easy way to filter resources by chapter or topic.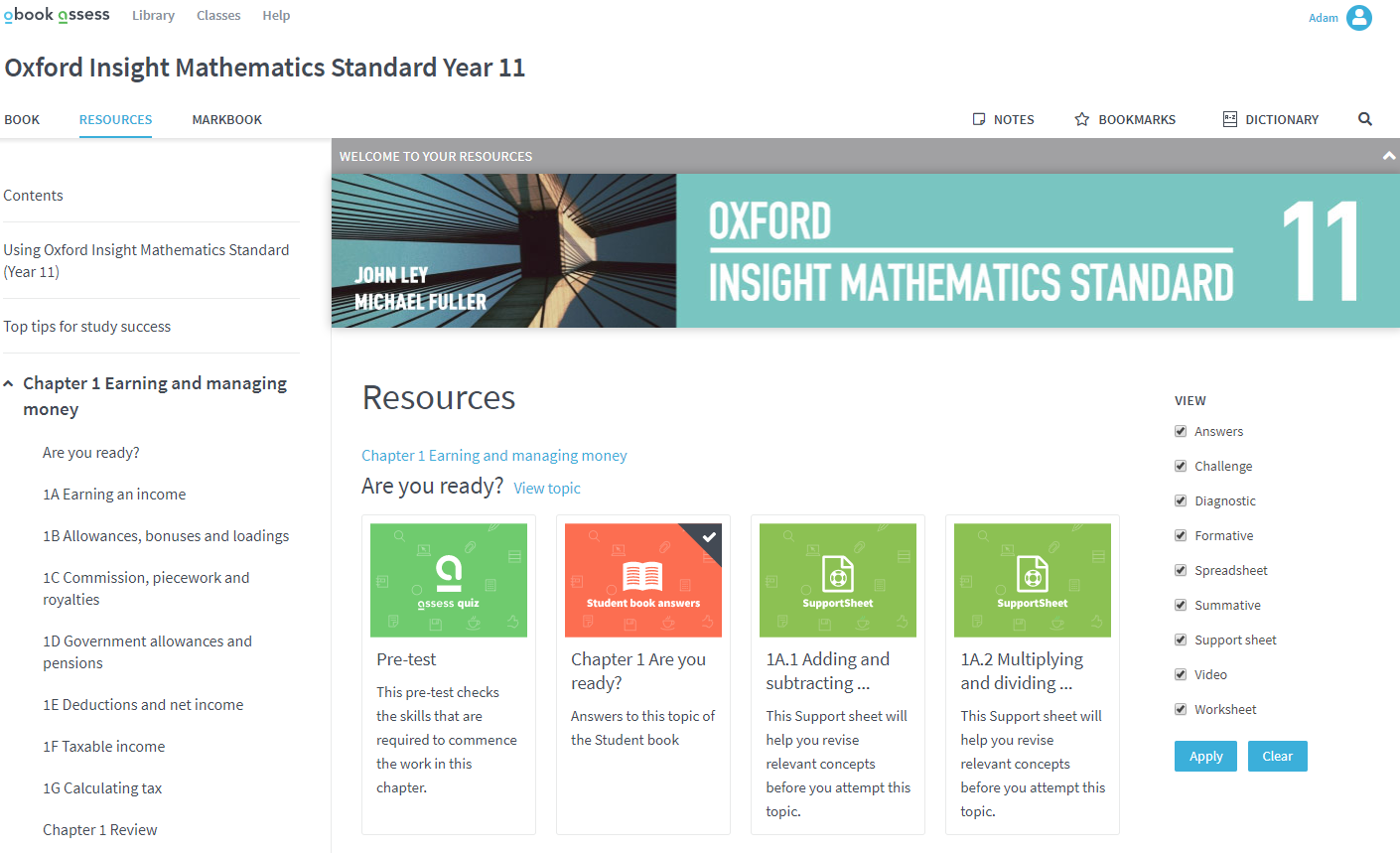 How do I view my assessment results?
1. All results from online assessments are automatically reported in the Markbook, accessible by selecting the MARKBOOK tab.
2. The Overview Markbook is displayed as the default view. This shows the post-test results for each chapter.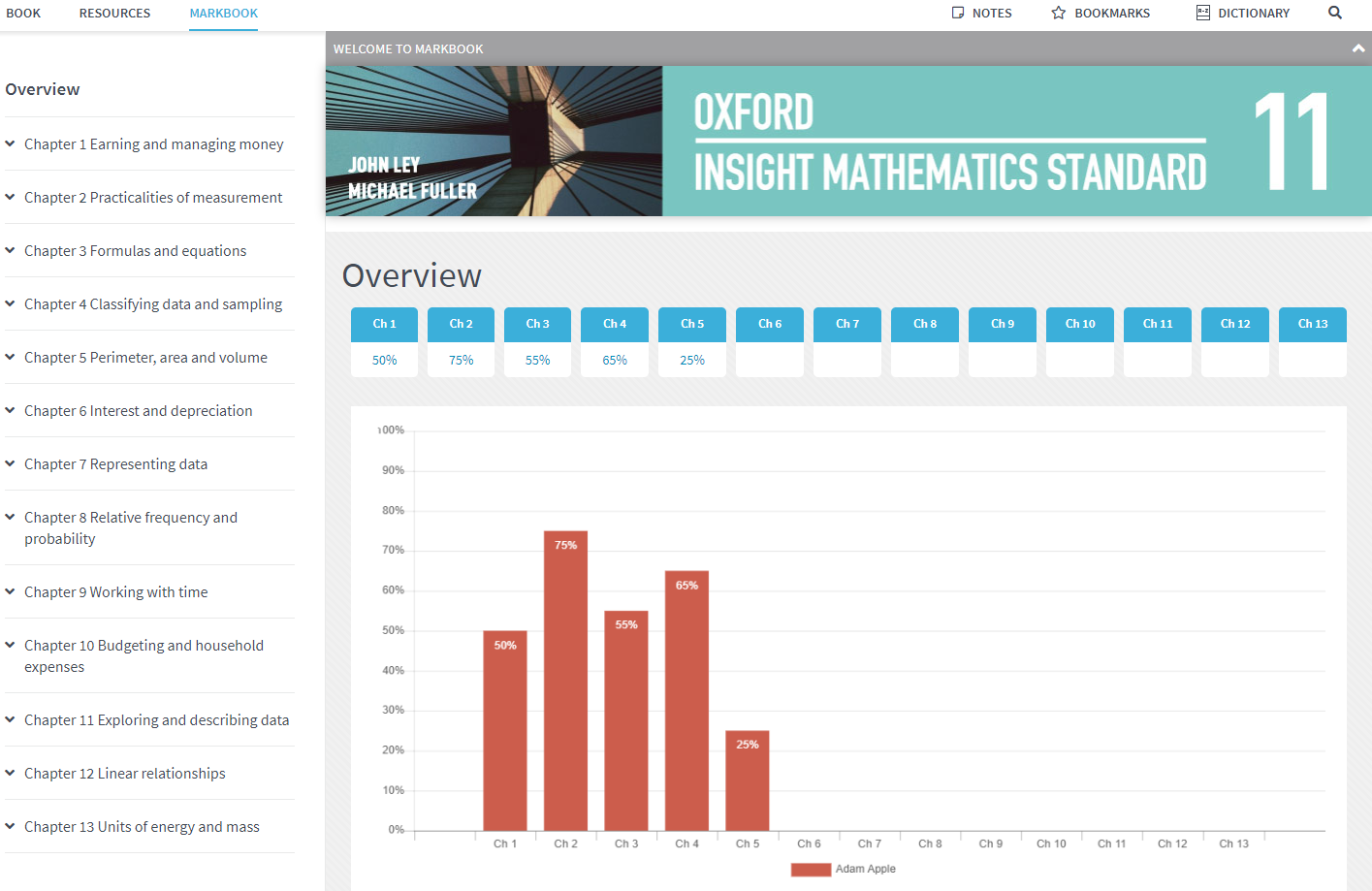 3. The Markbook can also be viewed at chapter or topic level by using the contents menu on the left-hand side.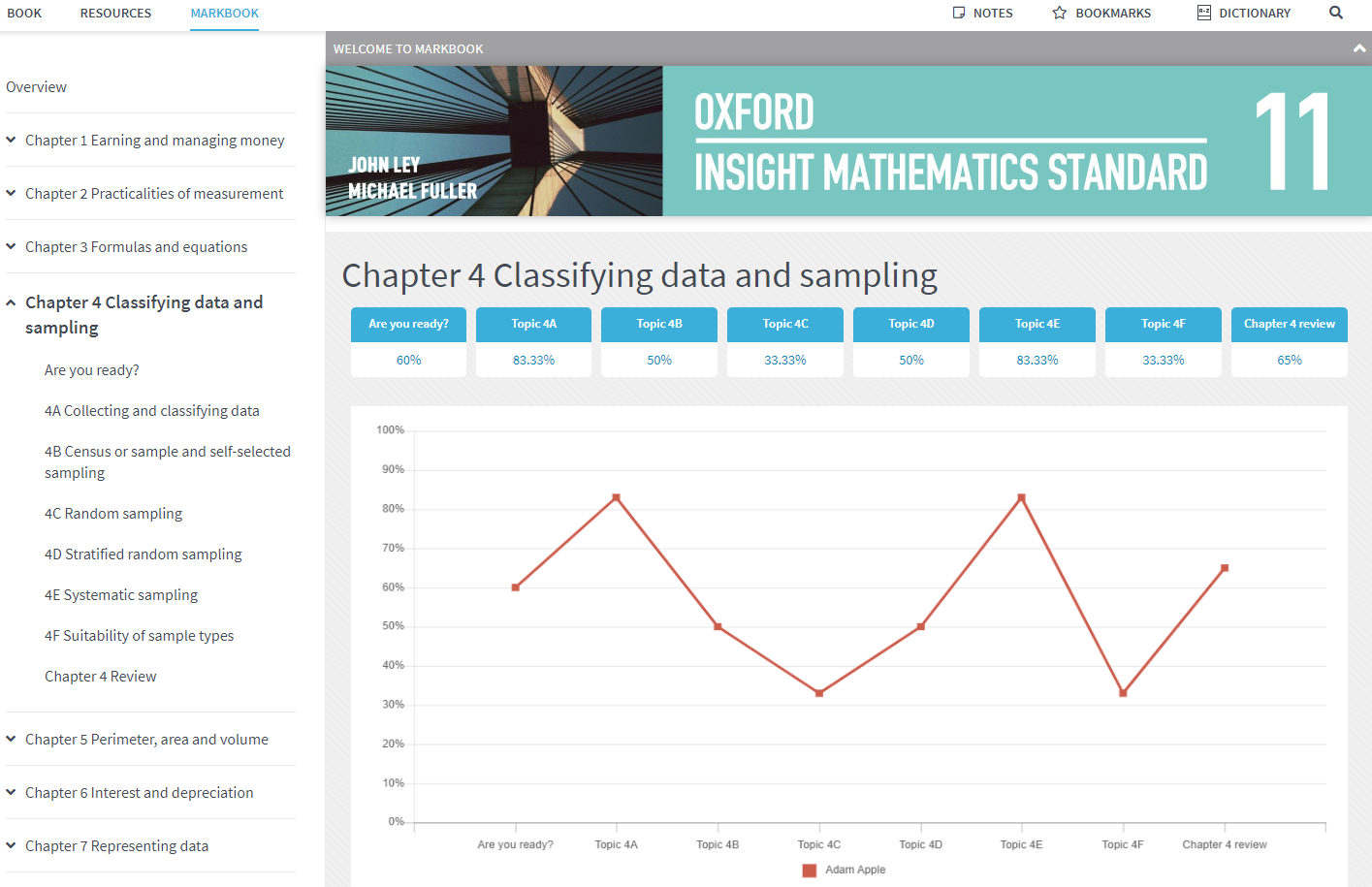 4. Individual assessments can be viewed by selecting the linked results in blue under the topic heading.