Click the Add a product button in My Library.
Enter your activation code in the field provided. The activation code can be found on the inside cover of your Oxford Student book.
The product will appear in your Library. Access your obook by clicking on the cover image.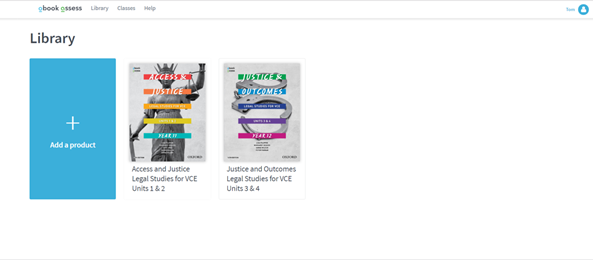 To add more products to your Library, contact your local Oxford Education Consultant at oup.com.au/contact or visit www.oup.com.au.
To deactivate your obook, click the Deactivate book button below the cover image. You do not need to deactivate your obook when your subscription ends. The obook will disappear from your library automatically once your subscription has expired.