1. You can view notifications on your HOME tab.
If a notification is new and unread it will be highlighted blue and you will also see the NOTIFICATIONS button in the top right is highlighted blue.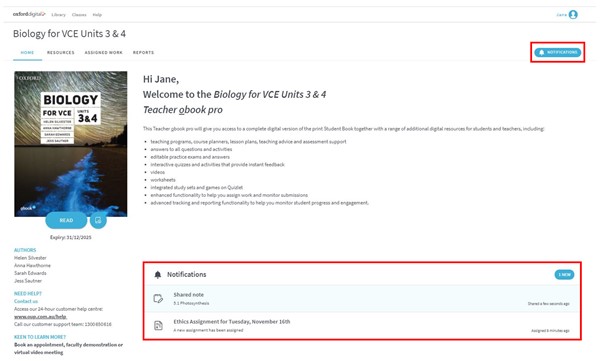 2. The NOTIFICATIONS button appears in every tab you are in. If you click the NOTIFICATIONS button a list of your notifications will pop up and you can click on the notification to open the notification window.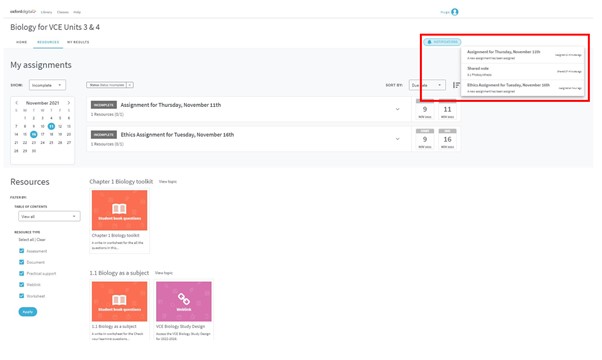 3. Click on the notification to view the notification details.
Teacher view: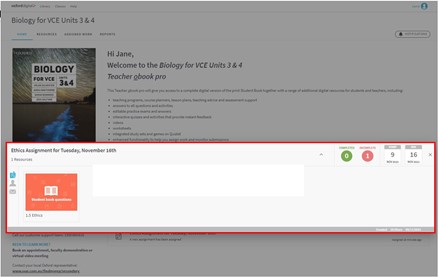 4. Click on the people icon to see which students you have sent the notification to.

5. Click on the email icon to see the email message sent to the student.

Student view: