1. From the Classes Overview page, find the class you wish to move the student or teacher into. Click the Manage Class icon (i.e. blue spanner) to edit the class.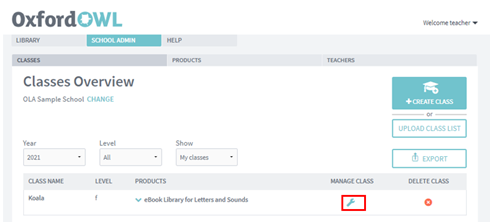 2. From the Class Detail screen, select the Find or Create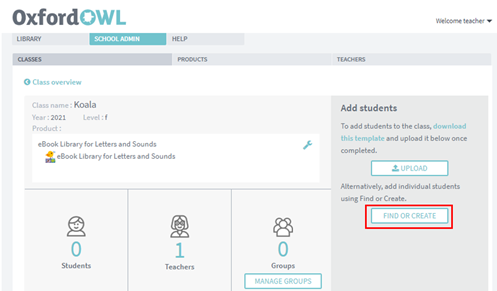 3. Search the users name and/or email address or Student ID to find their existing Owl account. From the search results window, add the new member to your class by selecting their name from the search results, then clicking the green plus icon. Remember to select Save Class List before you close the window.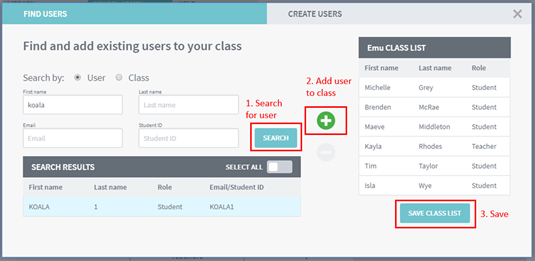 4. Delete the student or teacher from their old class if applicable (How to delete students and teachers from a class ).