Depending on the type of assessment you are completing there are some rules that determine how many times you can attempt to complete them.
Chapter Pre-tests
Test can't be repeated, but a teacher can reset the test if they think the student needs to redo it.
Chapter Topic tests
Tests can be repeated and the latest result is recorded in the Assessment Report. Students can see the history of their attempts in the assessment landing page view.
Chapter Post-tests
Test can only be done once.
2. Click on an assessment either from within the eReader, or from the RESOURCES tab (see example below).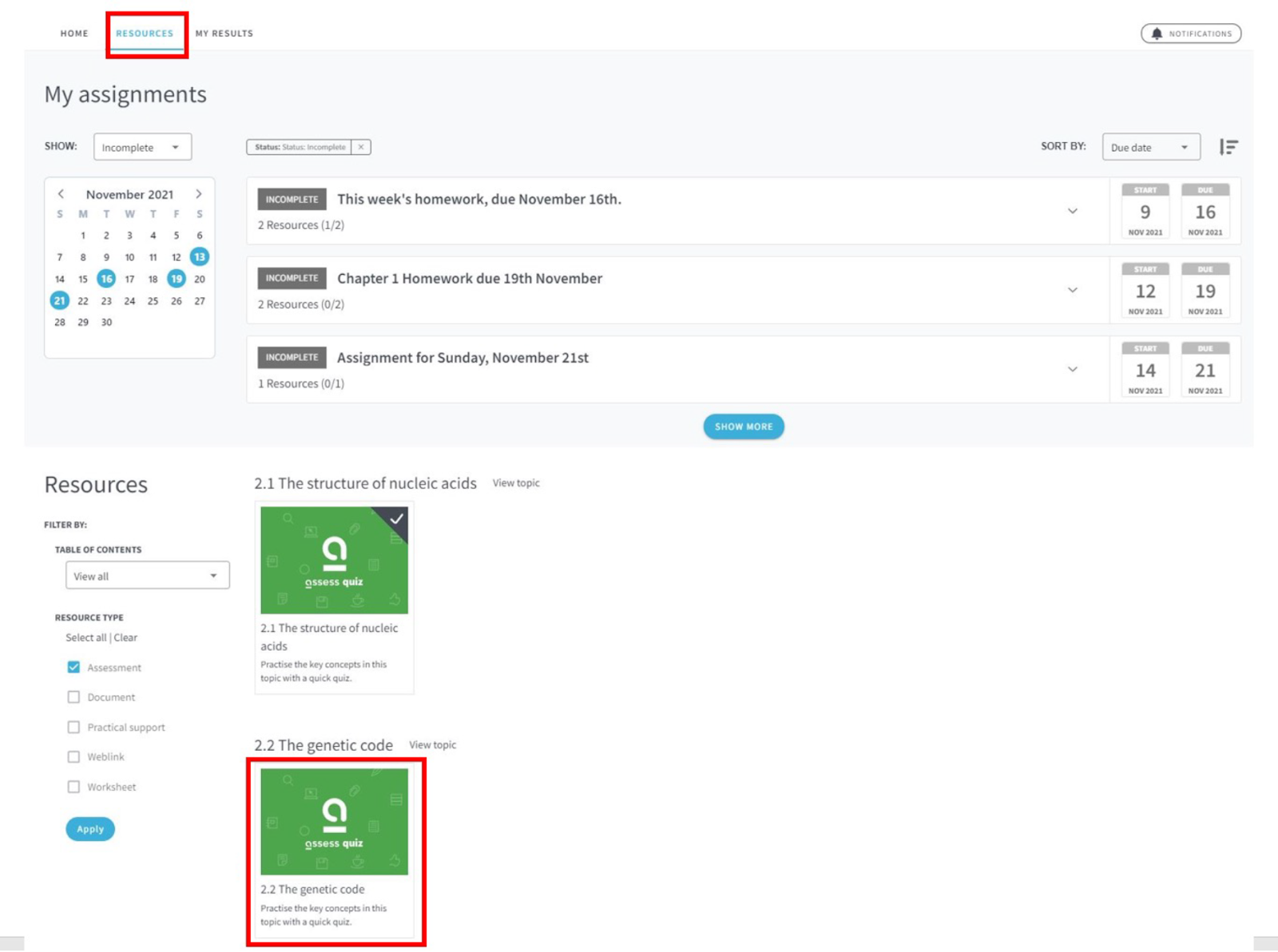 3. This will take you to the assessment landing page where you click the Start button to take you to the quiz page.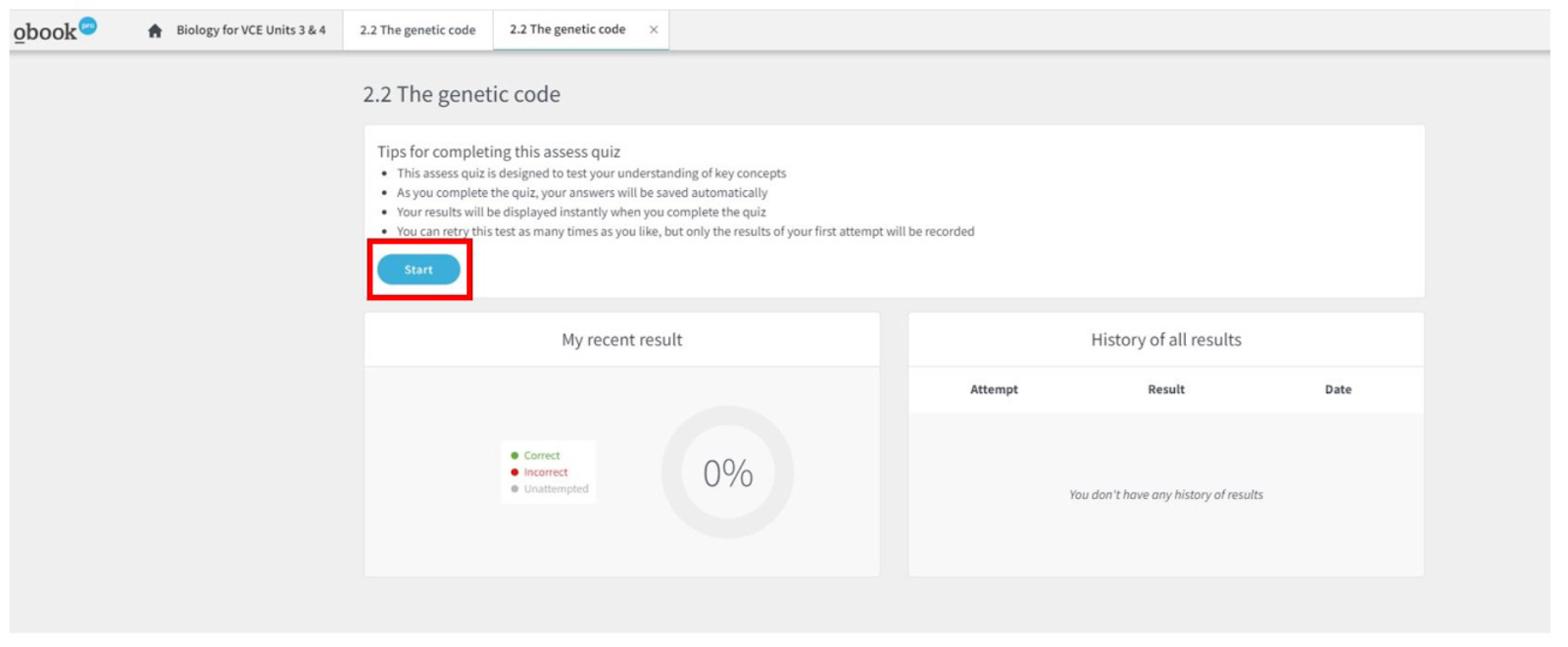 4. Click Start on the quiz page.

5. Step through the quiz, submit the quiz and close the quiz. This will take you back to the assessment landing page where you will see your result.
6. If you are completing a Topic quiz you can attempt the test again and the latest result will be recorded. Any repeated test results will appear in the History of all results pane.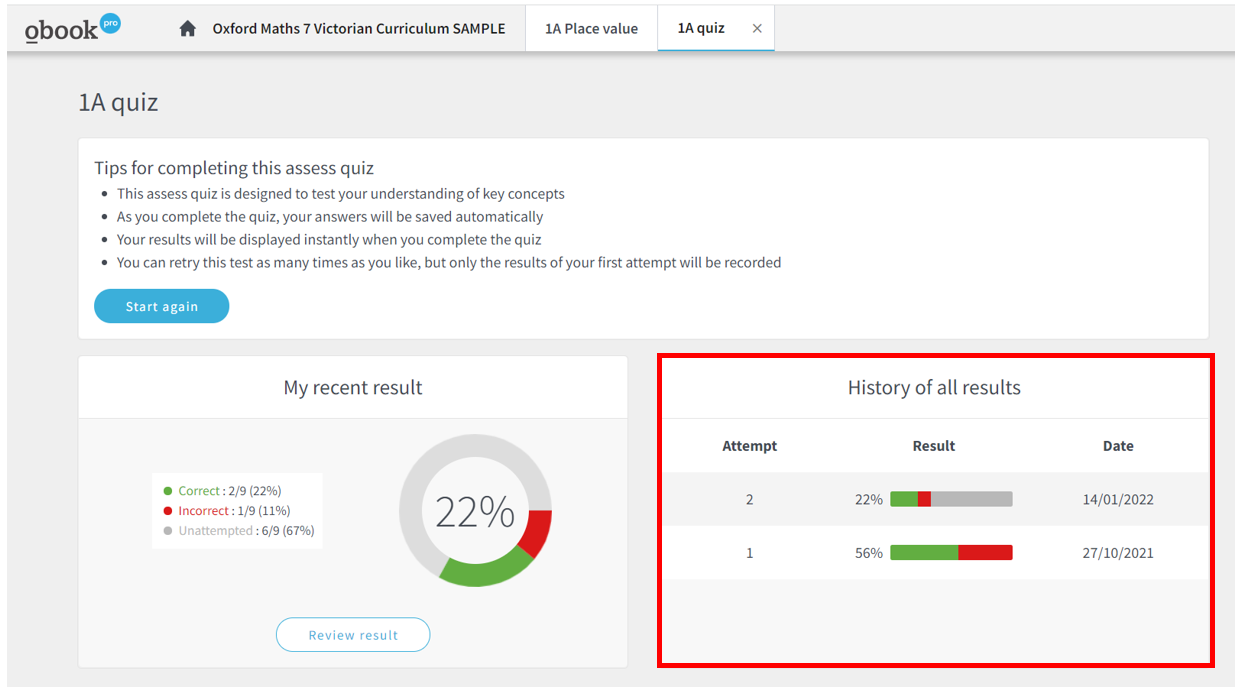 7. You can see a detailed view of your assessment results, and in certain obook pro your Learning Pathway report, in the MY RESULTS tab from the HOME page.