1. To access inter-year content from the eReader, click on the relevant year level in the top of the first page of a topic, under the Inter-year links heading.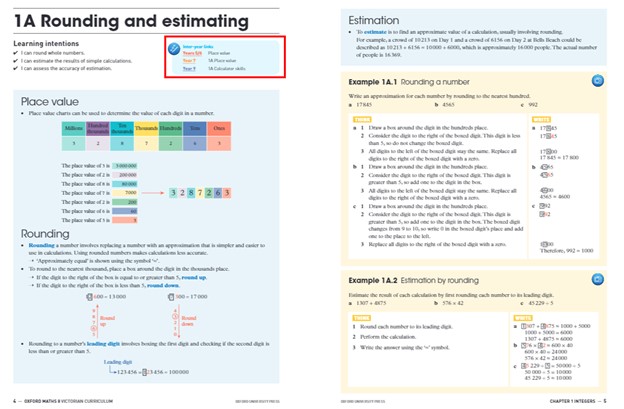 2. For example, in each topic in a chapter of the Year 8 obook, you can access content relevant to that topic for the years below and above Year 8.
To access the relevant Year 7 content on Place Value, click on Year 7.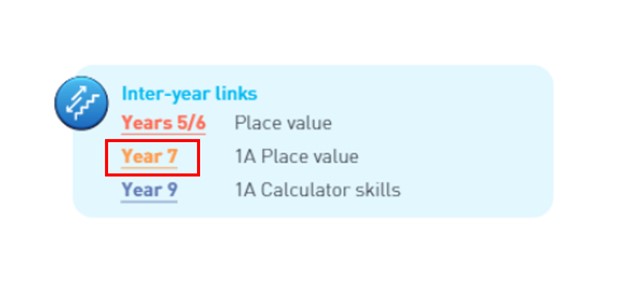 3. A new tab will open in Oxford Digital with the Year 7 content.