1. At the top of the first page of a topic, you will be able to see the Inter-year links available for the topic you are viewing.
To assign these Inter-year links from the eReader, click on the Resources icon in the toolbar at the bottom of the screen.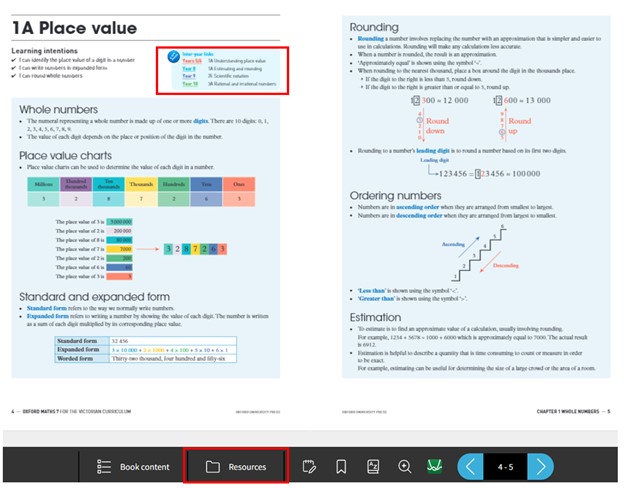 2. Once you have clicked on the Resources icon, the Resources pane will appear on the left of the screen. It will show a list of resources, including inter-year links.
You can then choose to assign all, or just those you select by clicking on the check boxes.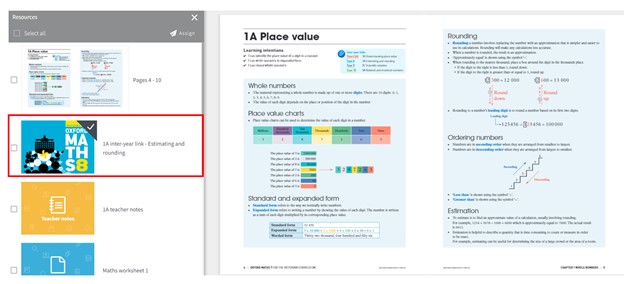 3. Click the check box to select the inter-year link you want to assign.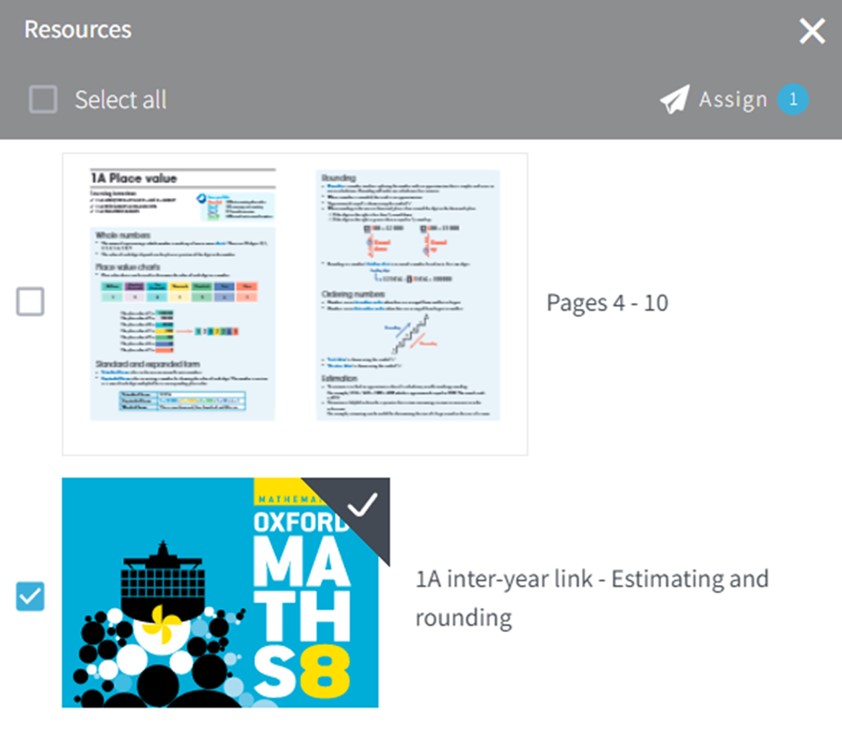 Please go to help article How to assign from the Resources tab